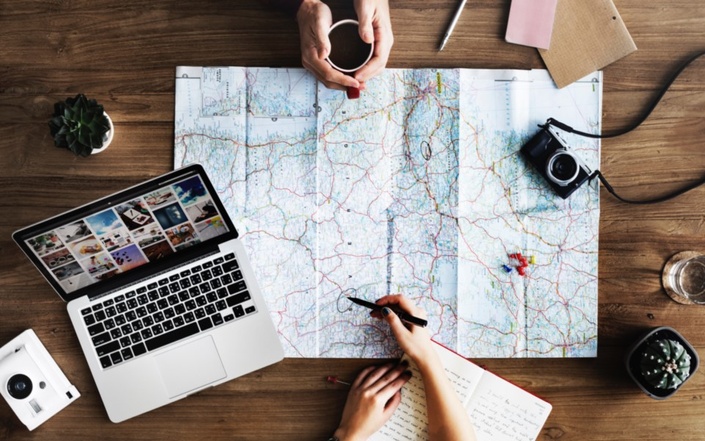 GeoInnovation
Apply Design Thinking and Creative Problem Solving Techniques to Solve Spatial Challenges
Do you want to make an impact with GIS? Want to work on exciting challenges that require advanced skills? This course will teach you how to design an innovative solution to a challenge of your choice. You'll learn how to break down a scenario into solvable parts you can address with GIS and generate a range of solutions using best practices in design thinking. And just as importantly, we'll share the many pitfalls you need to know to avoid costly projects that ultimately die. Get inspired with case studies of real-world projects, collaborate with fellow students and refine your ideas with helpful feedback.
---
Portfolio skills:
Agile development
Creative problem solving
Conceptual models
Design thinking methods
Convincing stakeholders
Pitfall avoidance and risk mitigation
Course Format:
24 hours of online instructional time. All software included in our development sandbox.
Option 1: Knowledge builder self paced video COMING SOON
Option 2: Professional builder video and instructor led interactions. Eligible to earn Enterprise GIS Certificate
Course Curriculum
Introduction
Available in days
days after you enroll
1- Why is Innovation & Creativity Important for Your GeoCareer?
Available in days
days after you enroll
2 - Fifteen Innovations in GIS
Available in days
days after you enroll
Your Instructor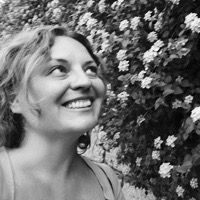 Rachel Kornak has worked 15 years in GeoAnalytics. Kornak has been a business development manager at the Redlands Institute, Research & Innovation Manager for the USC Spatial Sciences Institute, GIS and Database Manager for University of Michigan's School of Natural Resources and Environment, and served as chair of the Emerging GIS Leaders Committee. She has founded two companies; Zesty World and Geopivot. Geopivot is a platform for GIS career coaching and online classes to help you get hired.
Frequently Asked Questions
When can you Start and Finish?
Knowledge builder classes are asynchronous and can be started anytime. Professional builder classes are offered in a monthly window where instructor offers interaction time and project advisement. During this window, you may start and finish the course as quickly as you like. Projects are due by the final day, where the instructor reviews your class project to determine credit.
What kind of certificate is offered?
If you take our professional builder synchronous courses, our instructors sign off on all project completions. When you complete any 6 courses, you will receive an Enterprise GIS Professional Certificate.
Will I have access to my instructor?
You can purchase the video-only course or upgrade option to access elite practitioner educators for personal assistance
Do the classes have to be taken in any special order?
Professional builder courses are taken on a rolling basis as your interest and schedule allows.
Will I be able to access a development environment?
All courses come complete with cloud and development environments. Some courses require a special Enterprise Student licensing which is offered here at a cost of $100/year.
Pricing
BGIS 602a
Knowledge Builder
$397
Online anytime
Professional network access
Development sandbox
GeoExpert webinars
Most Popular
BGIS 602b
Professional Builder
$697
Live SME Advice
Professional network access
Development sandbox
GeoExpert webinars
Plus these exclusive features:
Enterprise Certificate Course
Live instructor interaction
Multimedia portfolio creation
One-on-one coaching
Invite to LinkedIn group
Connections to our partners
Match with a recruiter
BGIS 602c
Certificate Builder
$997
Earn Certificate
Professional network access
Development sandbox
GeoExpert webinars
Plus these exclusive features:
Enterprise Certificate Course
Live instructor interaction
Multimedia portfolio creation
One-on-one coaching
Invite to LinkedIn group
Connections to our partners
Match with a recruiter
Plus CEU credits
Enterprise GIS college certificate
2.4 continuing-ed units
619-640-2330
COMING SOON
(Inquire about waiting list)