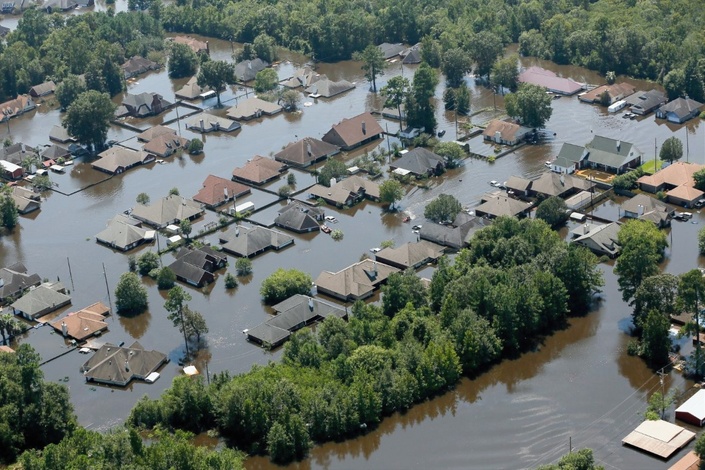 Certificate Builder - Leveraging GIS for disaster risk reduction (DRR)
The greatest impact of GIS used by DHS, FEMA, and local agencies often happens in preplanning before a disaster.
Do you want to use GIS to proactively save lives? Every country and government agency is responsible for Disaster Risk Reduction (DRR). It is an inherently spatial problem with hazards and vulnerabilities with critical time and location attributes. Changes in land-use, climate and the built environment can generate somewhat predictable changes in hazard magnitude, intensity or frequency. Dynamic environment factors can have impacts on existing or proposed vulnerabilities such as residential, emergency services, and utilities. Many large scale mapping programs have relied on heavy and expensive GIS systems but lighter open source tools are becoming popular especially in developing countries. This course will describe all of these aspects and provide the students a foundation in geospatial disaster risk reduction. Students will also apply tools used in industry to analyze these risks within a well designed DRR project.
---
Portfolio skills:
Emergency management
GIS data foraging

Mapping hazards

Vulnerability inventory

Spatial modeling of risks

Designing a DRR program

Course Format:
24 hours of online instructional time. All software included in our development sandbox.
Option 1: Knowledge builder self paced video COMING SOON
Option 2: Professional builder video and instructor led interactions. Eligible to earn Enterprise GIS Certificate
Agenda:
Lesson 1: Can GIS reduce disaster risk?
Lesson 2: Define project scope and objectives
Lesson 3: Get active in community building
Lesson 4: Complete a hazard profile
Lesson 5: Delineate hazard areas
Lesson 6: Compile assets
Lesson 7: Analyze geospatial risk with ArcGIS Online
Lesson 8: Setup a communication plan to share results
Lesson 9: Evolve your analysis
Your Instructor
Since 1992 Nate has worked at the confluence of geospatial information and disaster management in both the domestic and international domains. He has been a pioneer in this discipline though his work at USAID's Office of Foreign Disaster Assistance, FEMA's GIS Solutions Branch, the DHS Geospatial Management Office and the Defense Threat Reduction Agency. He draws on his field experience as an emergency first responder and international humanitarian. Nate has taught this or similar course at a number of universities.
Frequently Asked Questions
When can you Start and Finish?
Knowledge builder classes are asynchronous and can be started anytime. Professional builder classes are offered in a monthly window where instructor offers interaction time and project advisement. During this window, you may start and finish the course as quickly as you like. Projects are due by the final day, where the instructor reviews your class project to determine credit.
What kind of certificate is offered?
If you take our professional builder synchronous courses, our instructors sign off on all project completions. When you complete any 6 courses, you will receive an Enterprise GIS Professional Certificate.
Will I have access to my instructor?
You can purchase the video-only course or upgrade option to access elite practitioner educators for personal assistance.
Do the classes have to be taken in any special order?
Professional builder courses are taken on a rolling basis as your interest and schedule allows.
Will I be able to access a development environment?
All courses come complete with cloud and development environments. Some courses require a special Enterprise Student licensing which is offered here at a cost of $100/year.
Pricing
BGIS 613a
Knowledge Builder
$397
Online anytime
Professional network access
Development sandbox
GeoExpert webinars
Most Popular
BGIS 613b
Professional Builder
$697
Live SME Advice
Professional network access
Development sandbox
GeoExpert webinars
Plus these exclusive features:
Enterprise Certificate Course
Live instructor interaction
Multimedia portfolio creation
One-on-one coaching
Invite to LinkedIn group
Connections to our partners
Match with a recruiter
BGIS 613c
Certificate Builder
$997
Earn Certificate
Professional network access
Development sandbox
GeoExpert webinars
Plus these exclusive features:
Enterprise Certificate Course
Live instructor interaction
Multimedia portfolio creation
One-on-one coaching
Invite to LinkedIn group
Connections to our partners
Match with a recruiter
Plus CEU credits
Enterprise GIS college certificate
2.4 continuing-ed units
619-640-2330